The Solar Grid: A Comic Book by Ganzeer
Posted: April 17, 2017
I have been reading and enjoying The Solar Grid by Ganzeer. He's doing a kickstarter to release a hardback edition and it looks Absolutely Bueatiful. You can read the first chapter for free.
The comic covers the daily life, and the politics, of a far future world which is wracked by drought and madness as a result of a destructive energy policy. It's black and white, dark, and haunting. The comic is currently self published, and serialized via TheSolarGrid.net.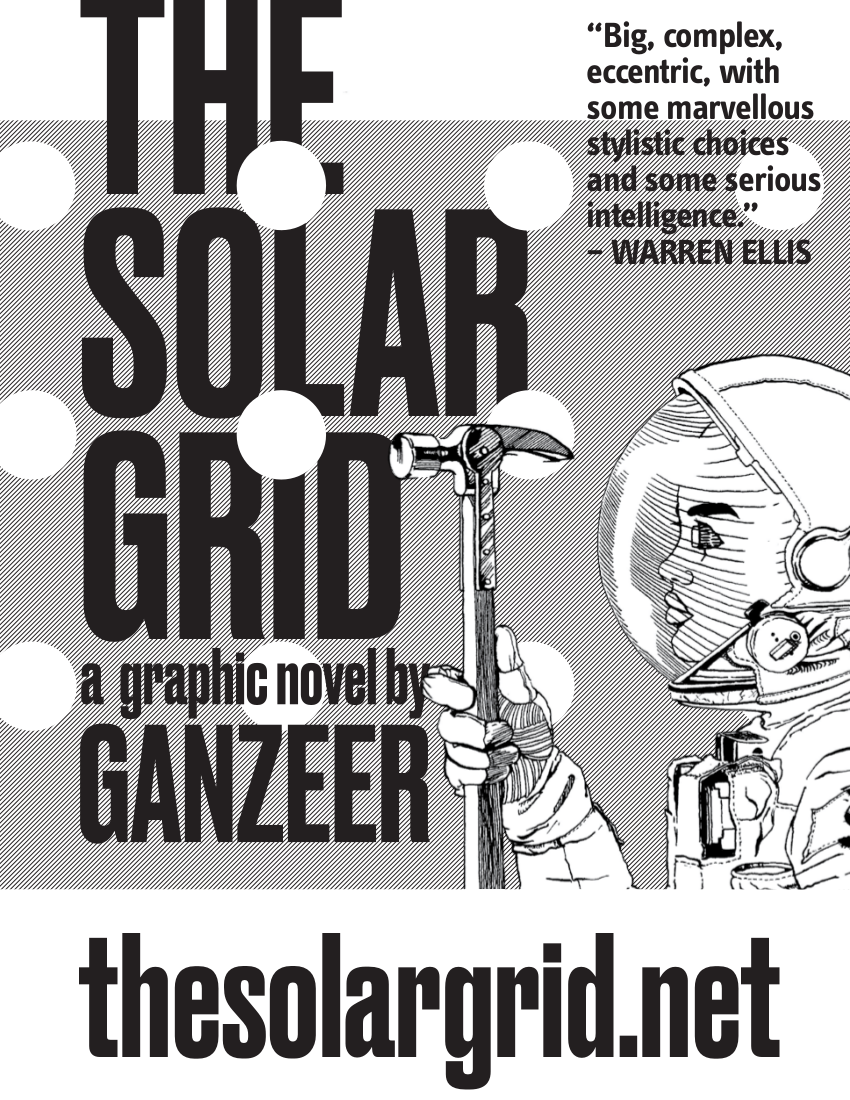 I first heard about this comic through the newsletter of Warren Ellis, who is far and away my favorite comics author. If it has his seal of approval, you know it's going to be good. In this case, that was a bit of an understatement. In the first three chapters, Ganzeer has laid the framework for something truly groundbreaking.
I'm not normally one to try and push kickstarter projects, but I very much want to see this one be successful.
So, you know, go do the thing.
---
If you enjoyed this post, please consider signing up for my newsletter. or following me on Mastodon.
---
---