Gameboy Light
Posted: May 4, 2016
Two months ago, I became obssessed with the Japanese exclusive Gameboy Lite. I set off on a quest to find one, but what I did instead is a little less conventional. If you're interested, you can get a Gameboy light from Amazon for about $100. The gameboy light is a neat little piece of hardware, released just before the launch of the gameboy color. It's about the size of a gameboy pocket (that is, about 4/5 the size of the gameboy color) and features an indiglow/backlit screen. It's probably the coolest gameboy ever officially released.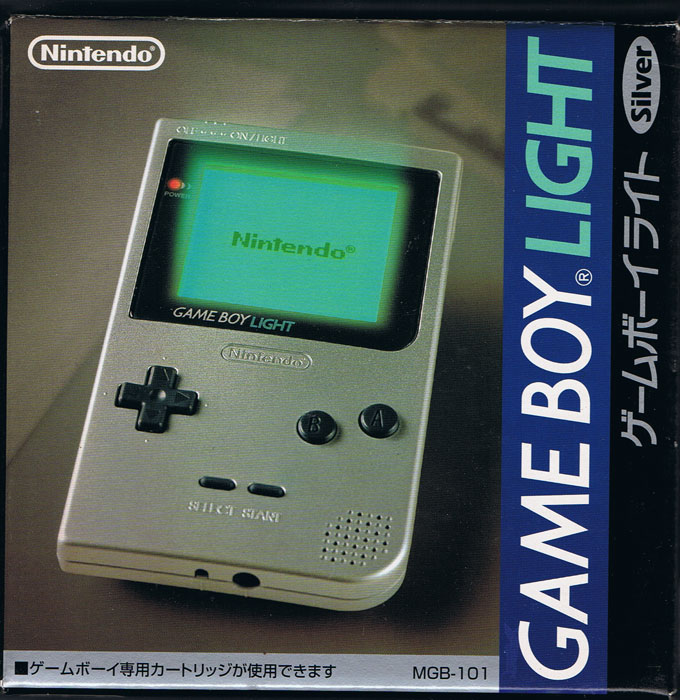 For some reason, the idea of buying a gameboy light on Amazon did not appeal to me. I considered it for a long while, but I ultimately decided to explore other options. This lead me down a massive rabbit hole, in which I started exploring dozens of different methods for modding gameboys. It makes for a nice collection of images.
Original (DMG) Gameboy with a new shell and a backlight.
Gameboy Color with Front Light
Gameboy Advance with Backlight. (I'll probably do one of these next, that looks nice!)
There are sellers all over (myself included) peddling various models of modded gameboys. Ultimately, I decided to go the DIY route, and I took an aging Gameboy Pocket, and transformed it in to a kickass new machine. Check the before and after pictures.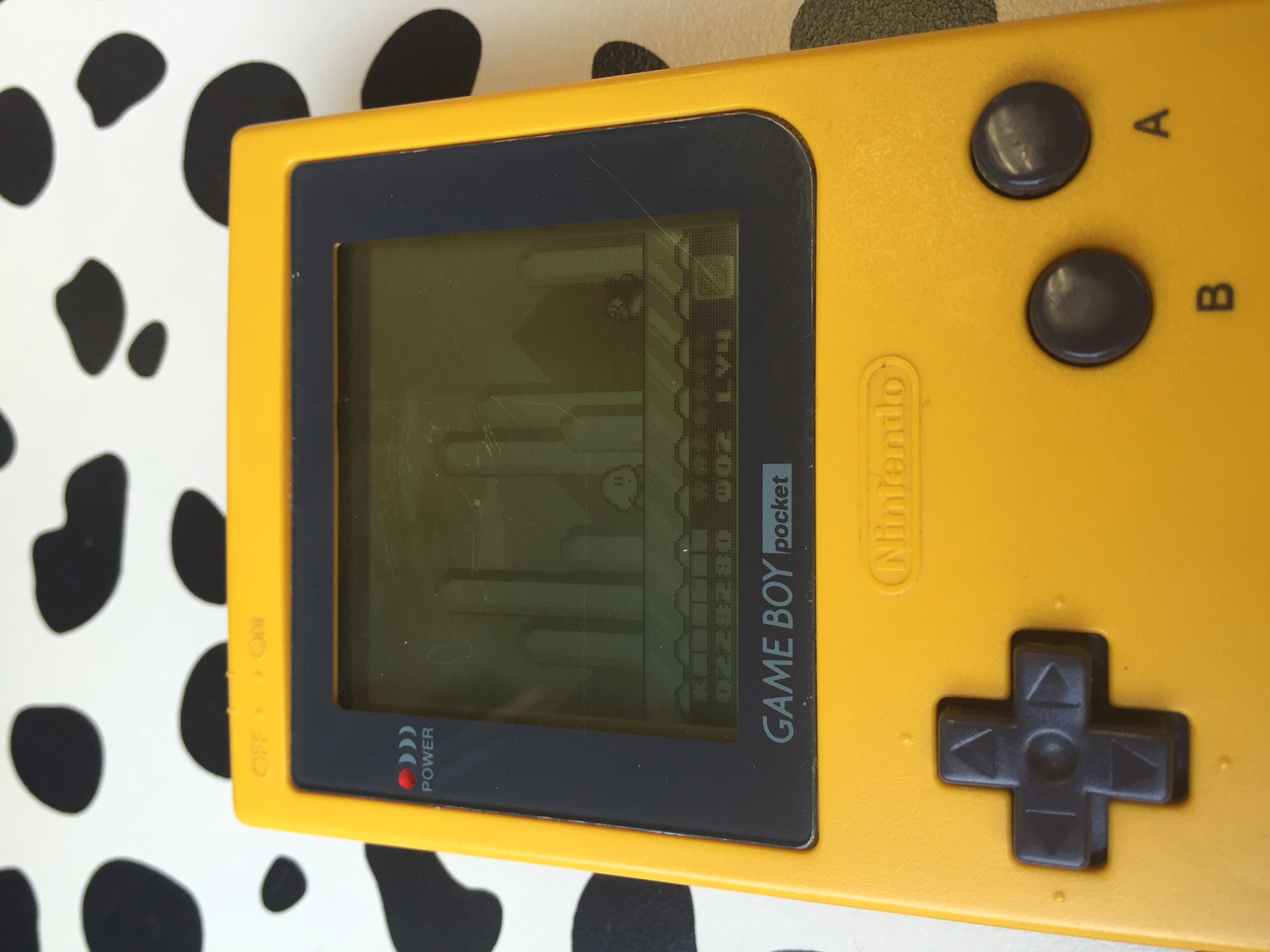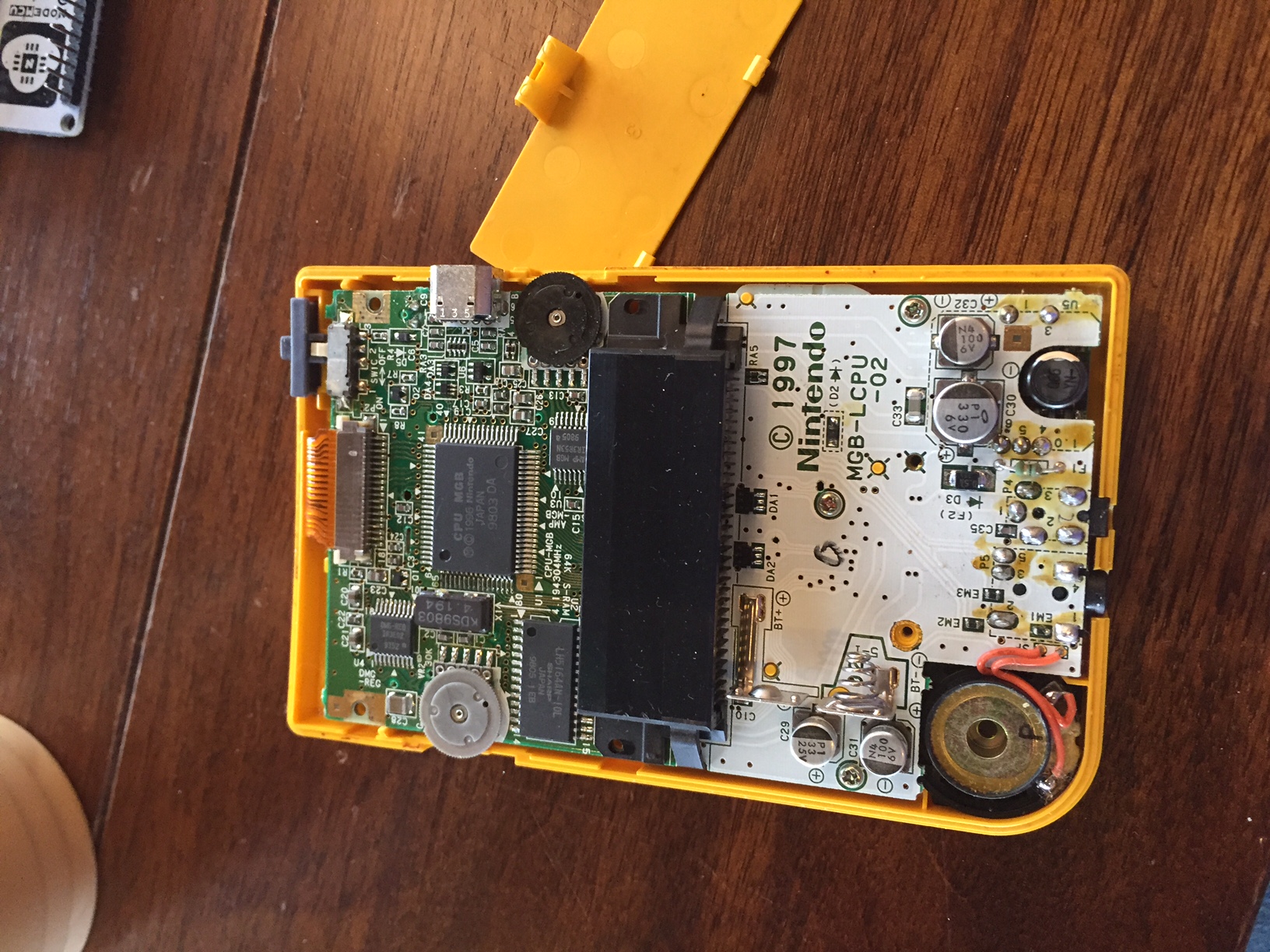 Yes, these photos were taken in a Starbucks. Yes, that's because I did the disasembly, cleaning, soldering, and reasembly at a Starbucks.
The light is plenty bright, the contrast is good, and the shell and screen lens are brand new. I couldn't be happier with it. I have models like this available in My Store.
---
If you enjoyed this post, please consider signing up for my newsletter. or following me on Mastodon.
---
---