Announcing Cassettes For Me
Posted: March 2, 2023
Just about ten years ago, I ran a record store and little record label in Kennesaw, GA. Back then, we wanted to do a monthly cassette club, with a new original album debuting every month, but we weren't able to pull it off. Recently, we've revived the record label and we have a Vinyl LP out in the next few weeks., and the Venerable Doctor Deathray has brought the project back to life, it's called Cassettes For Me and our first tape starts shipping Friday March 3rd!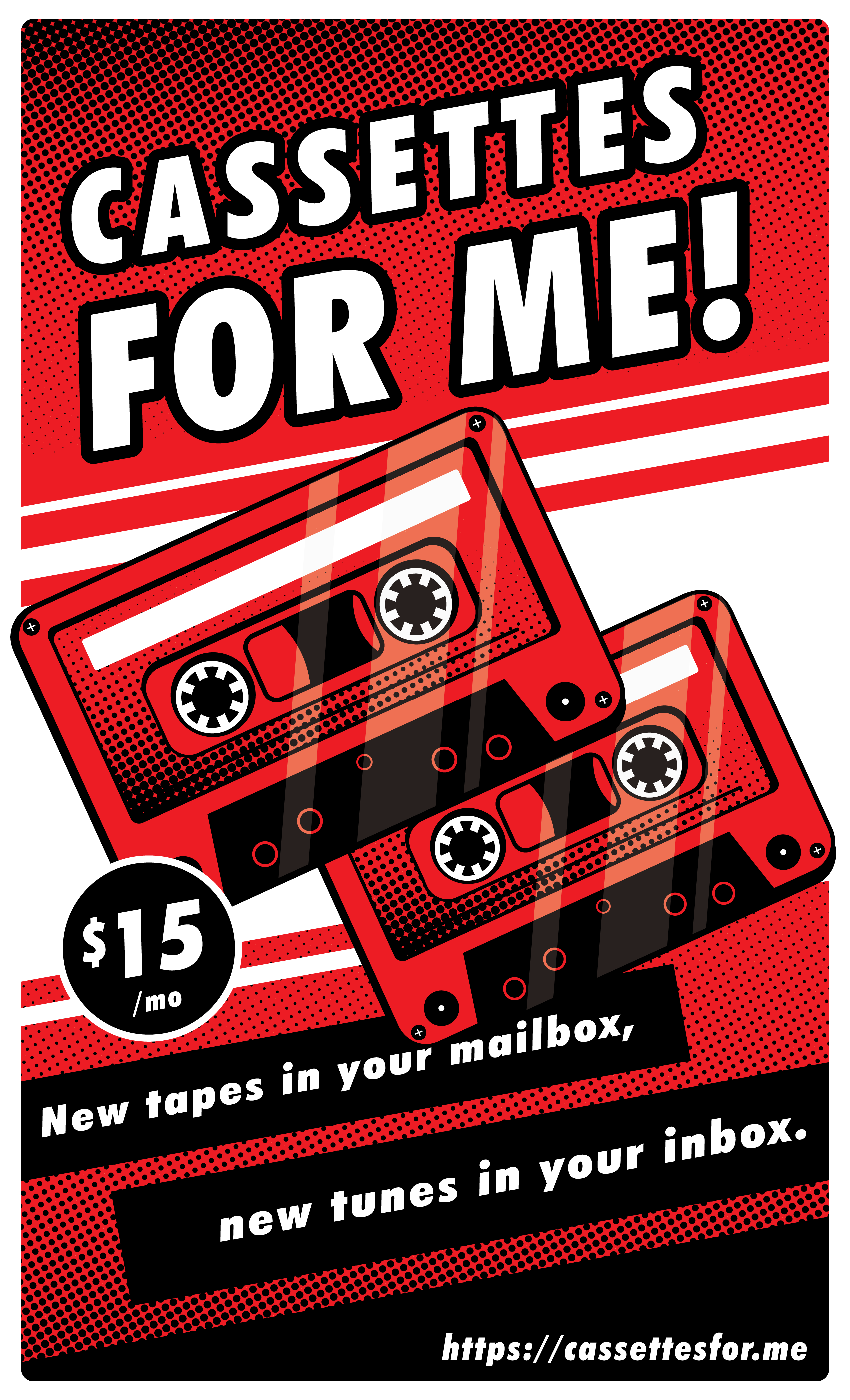 New music in your mailbox, and in your inbox. $15/month, from Analog Revolution. Use code "LaunchParty" for $5 off your first month.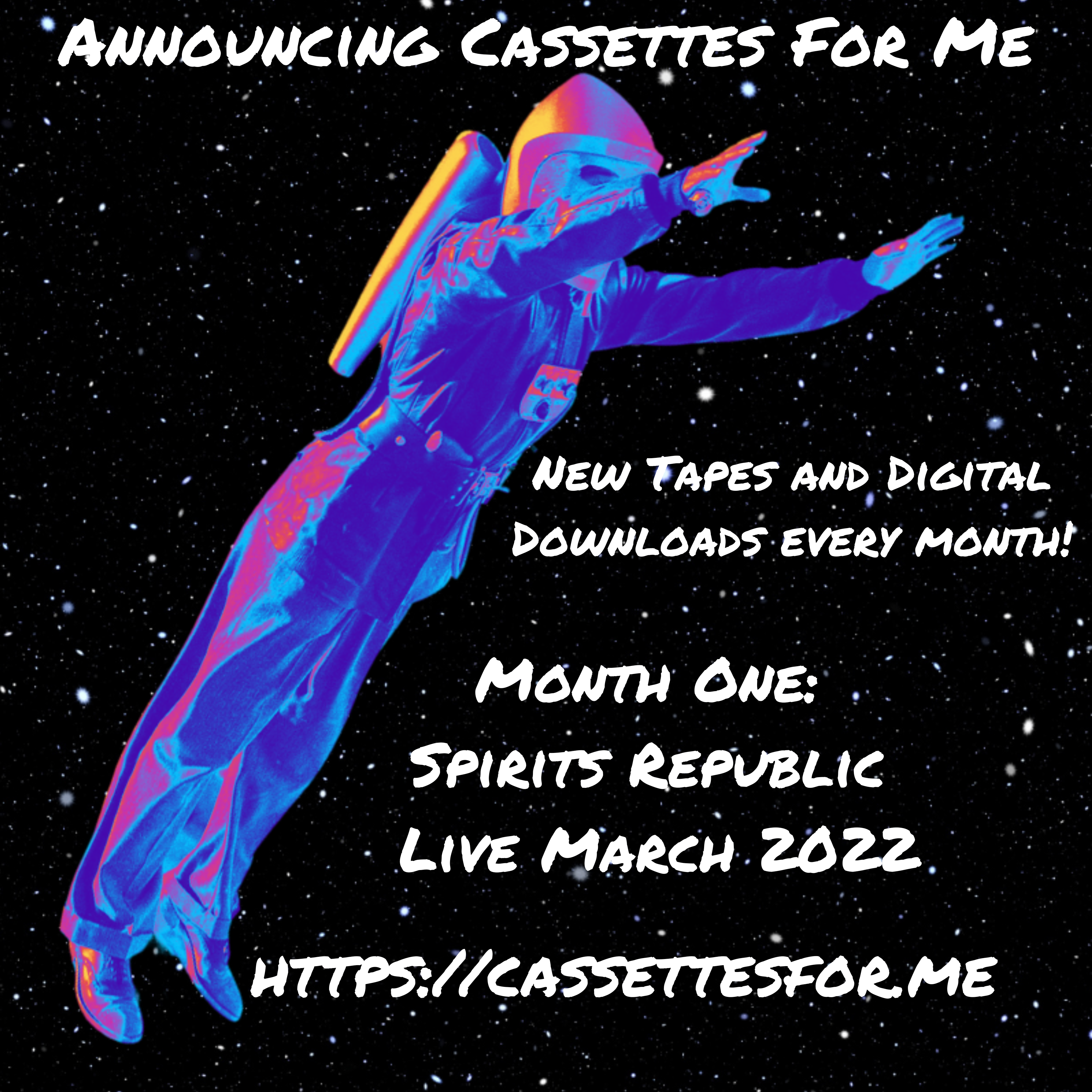 We're starting things off with a tape from our first Put on a Show from the band Spirit's Republic. I've been listening to the thing on a loop and it's Wonderful, and I can't wait to share it with you all.
---
If you enjoyed this post, please consider signing up for my newsletter. or following me on Mastodon.
---
---